Garage Roller Doors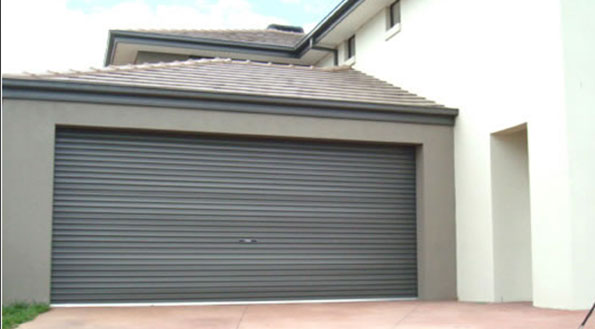 Clean-Line - the roller door profile with a difference.
Steel-Line's clean-line range of roller doors take the strength of Bluesope steel and moulds it into a unique self cleaning profile that allows dirt t simply wash away every time it rains. Combine this with a range of Colorbond® colours and smooth, quiet operation and a Steel-line Clean-Line roller door becomes a true design feature of your home.
Superior, Unique Profile
The exclusive Steel-Line garage door curtain has a unique roll formed profile that is engineer-designed for superior strength, whilst maintaining a unique modern appearance sure to enhance the exterior of your home.
Quality Drums and Springs
All Steel-Line garage doors revolve on precision-made nylon drum wheels; the latest in garage door technology. Garage doors are counter-balanced using helical springs to ensure perfect balance and operation. All our springs are heat treated and tempered to give years of trouble free operation.
Centre Lift Lock
All Steel-Line garage roller doors have a factory fitted centre lift locks generally mounted waist high and operated by key externally. It also features an internal keyless manual override that offers security and a safe exit in an emergency.
Dual-Sided Nylon Webbing
We apply nylon-fibre webbing to both sides of the garage door curtain eliminating metal-on-metal contact resulting in an extremely quiet and smooth operating door for years to come.
Aluminium Bottom Rail
An engineer-designed, heavy-duty extruded aluminium bottom rail is used to strengthen the bottom panel of the garage door. The bottom rail also incorporates a specially designed weather seal, extruded from tough and durable PVC to protect your garage from the harsh elements.
Garage Roller Door Colorbond® Colour Chart
The colours shown below should be used as a guide only. Please use actual colour samples for accuracy in colour selection.