Custom Garage Door - Acrylic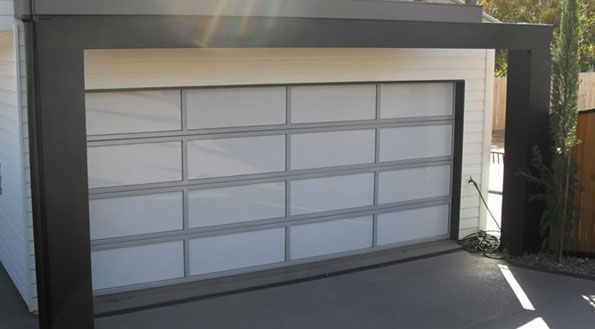 An acrylic garage door is individually designed and manufactured and is the perfect enhancement to a trendy, contemporary architecturally designed home.
The design allows maximum light through to the inside of your garage. These doors make a stylish statement to your new home in a variety of colour combinations.