Sectional Overhead Garage Doors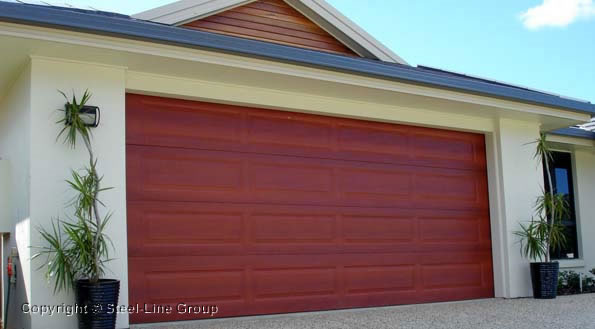 Steel-Line sectional overhead doors make a bold impression. Enhance the exterior of your home with a sectional overhead garage door that will complement just about any style of architecture with a large range of door styles to suit the unique characteristics of your home.
Steel-Line sectional overhead garage doors have exceptional weather-resistant qualities. They are resilient against wind and dust condition and come with tough PVC weather seals and heavy duty aluminum bottom rails. You can be sure that the contents of your garage are protected at all times.
Steel-Line also understands that colour matching is a very important factor when selecting your new garage door and this is why they offer the full range of Dulux and Colorbond® colours and a unique wood grain finishes.
Choose from the stylish Heritage, Ranch or Slim-Line Designs
HERITAGE
Traditional design that suits any new or existing home. This style is popular for colonial and country style homes. Window panels can be added.
RANCH
Rectangular design that complements the look of any new or renovated home. Stylish in design this door looks great with a customised window panel.

SLIM-LINE
A sleek and contemporary design that adds to the appeal of any modern home.

Window Options for Heritage and Ranch Designs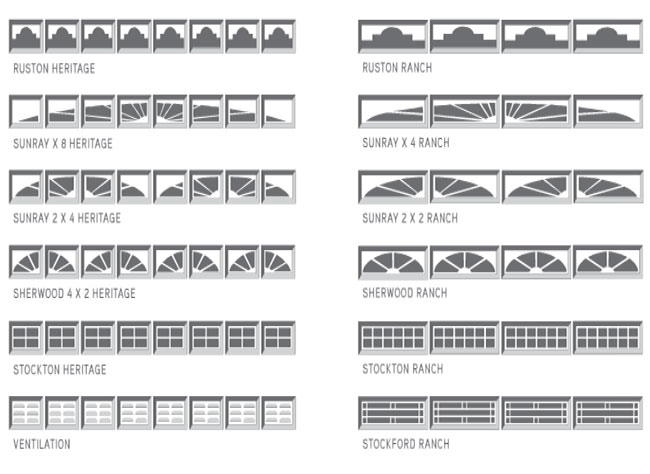 Sectional Overhead Garage Door Colour Chart
A large range of Colorbond and Dulux Powder Coat Colours are available.
The colours shown below should be used as a guide only. Please use actual colour samples for accuracy in colour selection.

Dulux Powder Coatings Colour Selector